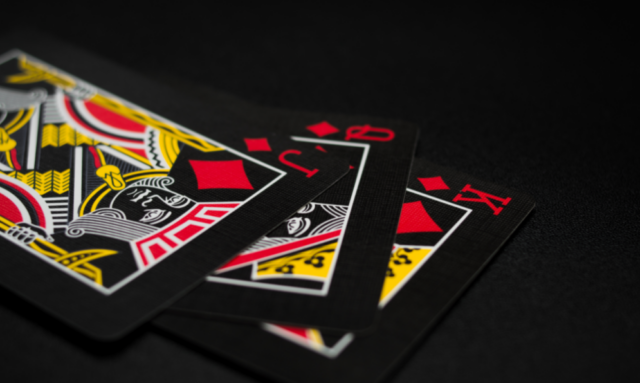 It's been quite some time since we thought of professional poker as part of the everyday entertainment scene. It feels an age since Rounders was a hit at the box office and High Stakes Poker and Celebrity Poker Showdown were on TV's across the country, making household names out of some of the people facing the flop.
But can you remember who some of the faces were that helped to make Texas Hold'em one of the most popular games in the U.S. and the world? Let's take a look at some of those players and what they achieved below.
1. Daniel Negreanu
The 47-year-old Ontario, Canada native, is one of the most popular players in the world, as well as one of the greatest. He was a star on the aforementioned High Stakes Poker, but some fans may argue his appearance on the hit show was more remembered for a loss to Gus Hansen than his successes! That defeat against Hansen in front of the cameras didn't deter him though. Negreanu has gone on to win six World Series of Poker bracelets and earn over $42 million in prize money. According to Poker.org, he's also credited with inventing what is effectively an entire style of play known as "small ball" (basically, playing aggressive with smaller bets). Unsurprisingly given all of this, Negreanu has also been inducted into the Poker Hall of Fame to cement his name in history.
2. Chris Moneymaker
If ever there was a more apt name for one of the most revered poker players in the world, it's yet to be seen. After winning an online tournament, it granted Moneymaker his first ever opportunity to win big, a seat at the table in the World Series Of Poker. When he walked into the tournament he was an unknown amongst the regular names. But he became instantly memorable following his historic performance, storming to victory against Sam Farha in the final and taking home the $2.5 million first prize. Moneymaker's victory in the 2003 World Series Of Poker arguably revolutionized the poker world. Moneymaker "helped set off a poker boom" with his win.
3. Phil Ivey
Ivey was THE main man in the 2000's and was arguably a household name because of it. He absolutely crushed his opponents when he was at his peak and it's no surprise that many observers say he is the best all-round poker player there has ever been. He has won ten World Series Of Poker bracelets, three of which came in the same year. Ivey is still the youngest player to have won ten bracelets; he did it by the age of 38, earning him the nickname, the 'Tiger Woods of Poker'.
4. Phil Hellmuth
If Ivey was the player fans loved, Hellmuth was one which some loved to hate! The now 54-year-old featured on the popular show, Late Night Poker, which took the game into Europe as it was shown on TV in the UK. However, it was his appearance on Poker After Dark, which was shown here in the States that was memorable to many. Hellmuth wasn't too happy with the tactics of his neighbor at the table, Shawn Sheikhan, and he wasn't afraid to show it even though the gaze of the camera was on him. His actions that night earned him a reputation of being a bit of a brat which has certainly stuck, but it's not done him any harm as he's also moved on to making cameo appearance on various TV shows. According to IMDB, he's now appeared on the likes of Touch and Billions in various capacities.
5. Chris Ferguson
Affectionately nicknamed 'Jesus' due to his trademark long hair and beard he was a regular at the finals of tournaments in the 2000s. Ferguson is the holder of six World Series of Poker bracelets and was as well liked amongst players as he was the fans. His mathematical background as a graduate of UCLA appeared to translate to his play, and his analytical outlook on the game went on to earn him almost $9 million in live tournament winnings.
6. Sammy Farha
Sammy Farha is well known for a number of reasons: He's always an entertaining presence at the pro tables; he's far and away the most prominent Lebanese player; and he was consistently competitive during poker's heyday. He also held the distinctive and somewhat ridiculous nickname "Mr. Cool." More than any of these factors however, Farha's share of the spotlight comes from the fact that he was the last player Chris Moneymaker took down at the 2003 Main Event. Farha pocketed $1.3 million as the runner-up, and in the years to come would develop a sort of playful rivalry with Moneymaker (with Farha winning a rematch shortly after the 2003 WSOP).
7. Jennifer Harman
Last but not least is Jennifer Harman –– far and away the most prominent woman in a poker movement that, if we're being honest, largely revolved around a bit of a boys' club. Harman was actually winning World Series Of Poker bracelets just before the "boom," with her first such triumph coming in 2000. But during poker's true, televised heyday she was known more for her consistency than for any one, major victory. Harman has had 37 money finishes and made it to 12 final tables at thee WSOP, which among other things meant that she was often on camera. Harman was inducted into the Poker Hall of Fame in 2015.
For those who watched professional poker in the 2000s, this list ought to function as something of a trip down memory lane. When poker burst onto the public scene, these figures rose from relative obscurity to become, for all intents and purposes, sports stars of their time. They captivated and entertained audiences, and made many want to try poker for themselves. And the fun part is, most of these players are still active in pro poker today!